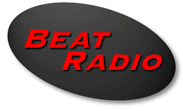 Twin Cities Area Club/Dance Music Shows
---
Get your dance music event or club listed;
To update, delete or correct a listing,
We've tried to include in the listings below all the info you want and that's available. If you find something we've forgotten or if you have an idea about how we can do better, or tweet at @beatradio

We suggest you check with venues and promoters for changes, postponements and cancellations prior to attending shows or purchasing tickets. We make every effort to list accurate information and to modify listings when we become aware of changes and new info, but changes can and do occur without our knowledge. We cannot be held responsible when alterations are made but are not reflected here. Not every local event is listed; some events are poorly promoted, while underground events are strictly word of mouth.